Fastest response time is contacting via email. Our office email is below but you can reach us personally at melisa@amsacct.com or vivian@amsacct.com.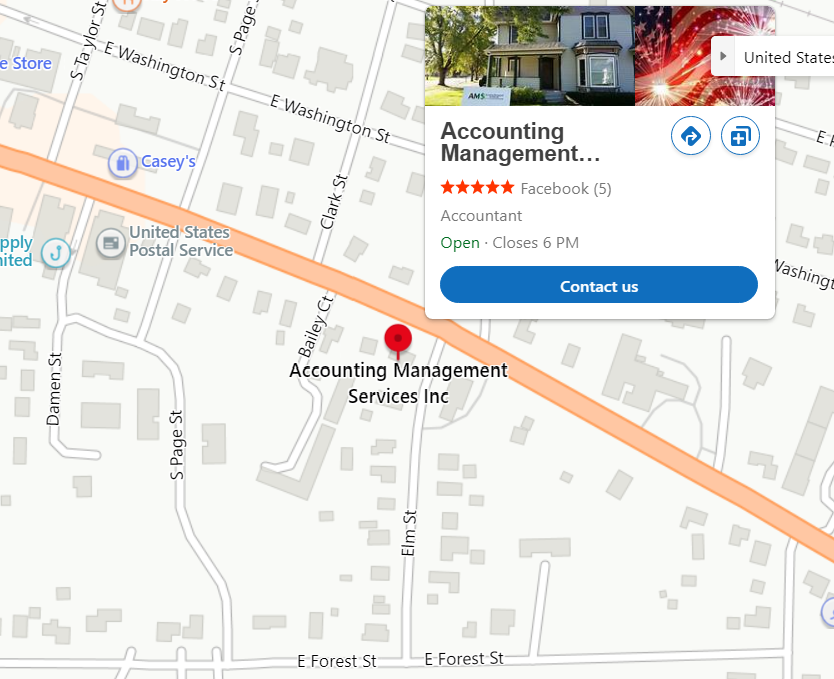 Our parking lot is off of Elm Street. Directly next to the Funeral home.
We are open for Business BUT PLEASE CALL FOR AN APPOINTMENT BEFORE COMING
We have switched to SUMMER HOURS!
Monday 8:00am to 1:00pm
Tuesday: 8:00am to 1:00pm
Wednesday: 8:00am to 1:00pm
Thursday: 8:00am to 1:00pm
Friday: by appointment only

Saturday: by appointment only
additional appointments available
Later times are available by appointment only.
If these hours do not work for you give us a call and we will try to schedule an appointment time that fits you.